Number of Crane Transactions globally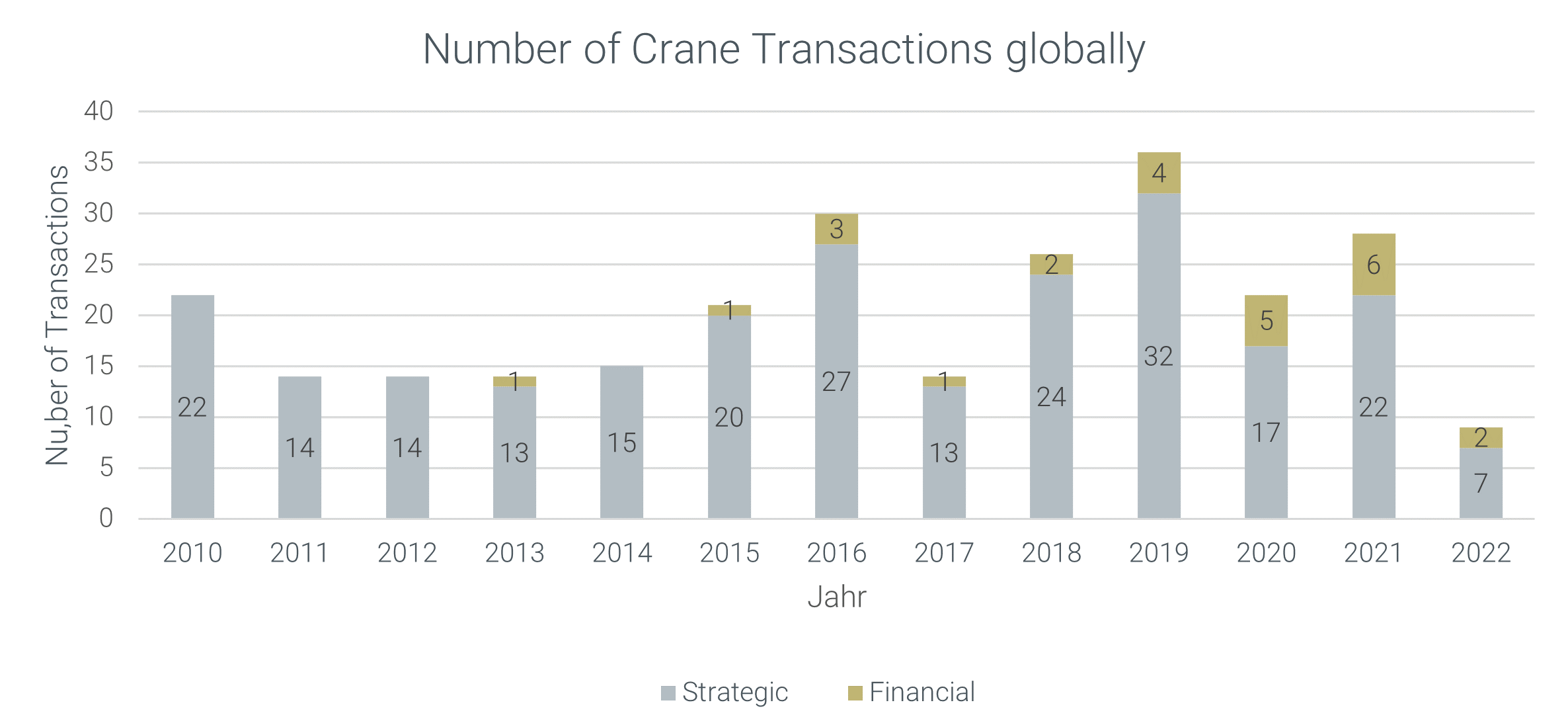 May 31, 2022
The chart shows the number of global crane, hoist and handling transactions that have occurred since 2010. On the buyer side, a distinction is made between "pure" strategists, that is, strategists with financial investors in the background and "pure financial investors". The crane and lifting equipment industry is a highly consolidated industry, and in recent years, it has been transformed by merger plans such as the planned but not executed Cargotec/Konecranes or Crosby Group/Kito alongside its medium-sized transactions. Above all, internationalization, as well as the increasing degree of automation and safety requirements, are presenting medium-sized entrepreneurs with ever-new challenges and are serving as M&A drivers for future transactions.
Source: Aquin Research, Capital IQ
Share This Story, Choose Your Platform!