Profitability of German Lighting Manufacturers.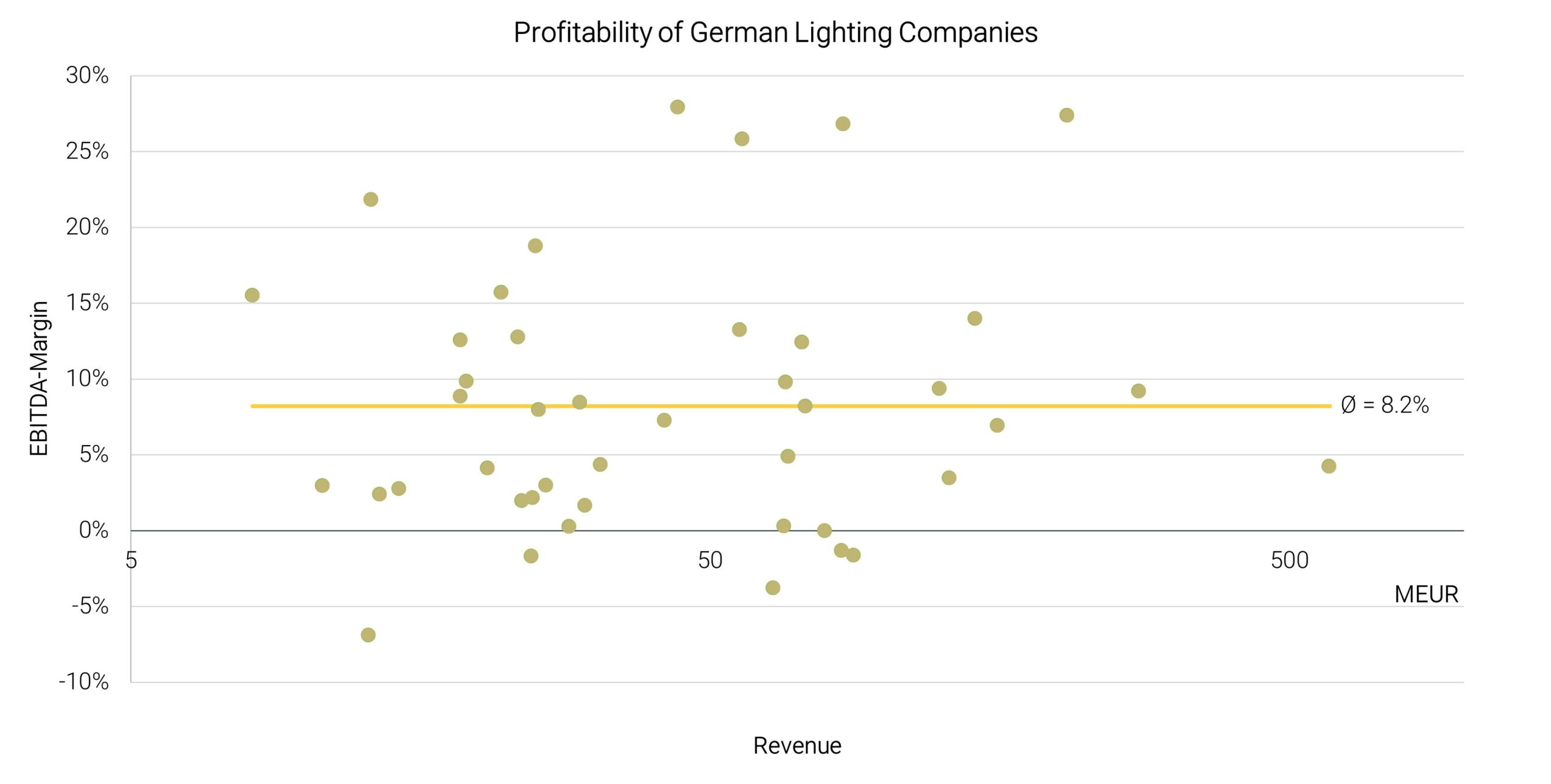 February 15, 2022
On average, German lighting manufacturers (greater than 10m revenue) generate an EBITDA margin of 8.2%. The considerable spread shows that other success factors such as industry segment, region, focus or management attention play an important role.
Note: n = 43, the most recent financial data available (mostly 2019, revenue transformed logarithmically) was used
Source: Aquin Research, Bundesanzeiger, Capital IQ, Bureau van Dijk
Share This Story, Choose Your Platform!