Number of Lighting Transactions in Europe.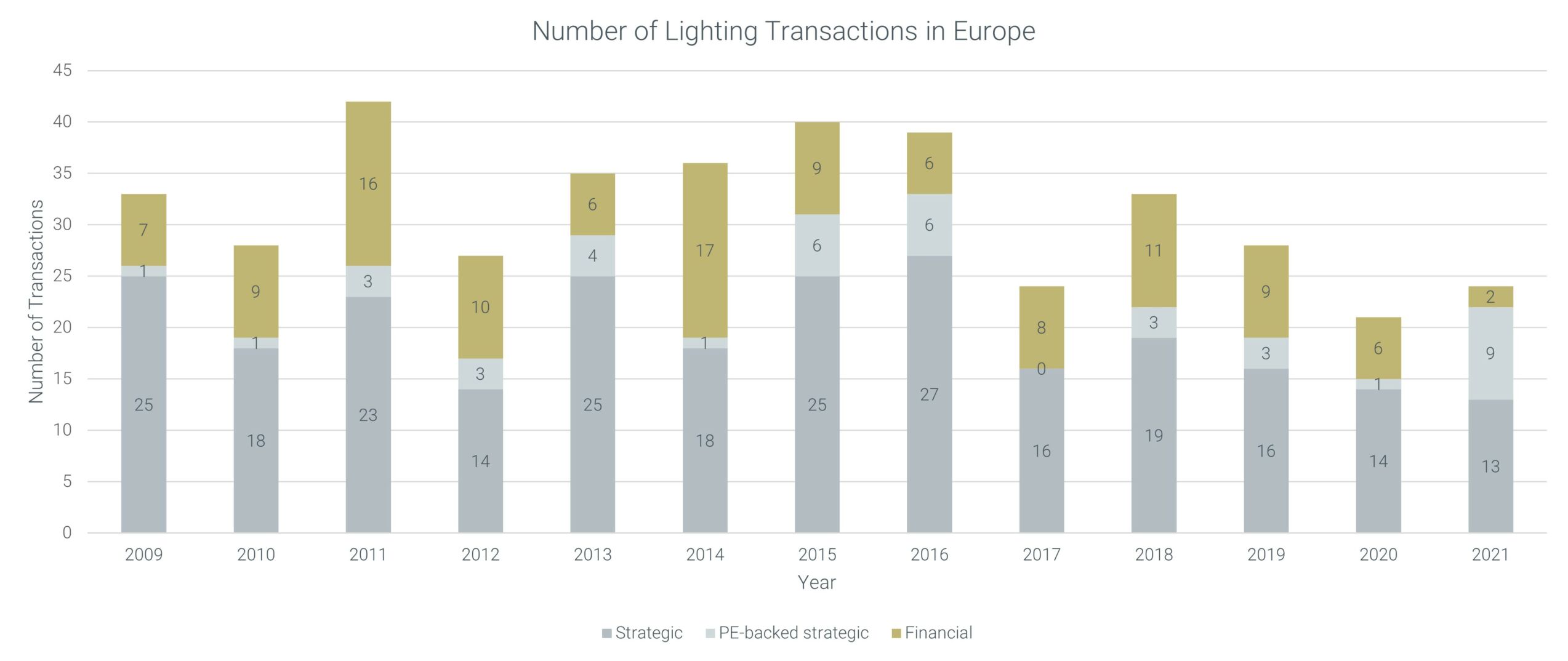 February 15, 2022
The chart shows the number of European lighting transactions since 2009. On the buy side, a distinction is made between "pure" strategic buyers, strategic buyers with a financial investor in the background (PE-backed strategists) and financial investors. An additional driver of M&A activity in the past was the LED – technology shift, which has now been completed, while the drivers of consolidation, buy & build strategy and succession planning remain in effect.
Source: Aquin Research, Capital IQ
Share This Story, Choose Your Platform!