Lauren Burns and Raphael Muth – New Analysts at Aquin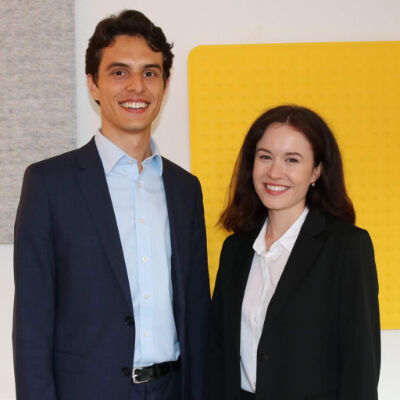 June 1, 2021
We are very pleased to welcome Lauren Burns and Raphael Muth as analysts in our team since joining the Munich office in May and June 2021, respectively. Ms. Burns gained professional experience within a Fintech firm as an Operations Manager in Supply Chain Finance after completing her Master's degree in Finance and Management at Cranfield University in the UK.
Mr. Muth completed his Master's degree in Management at HHL Leipzig Graduate School of Management and has gained professional experience within M&A boutiques and an investment holding.
Welcome to the team!
Share This Story, Choose Your Platform!