Aquin advises the shareholders of BeXema on its sale to HORIBA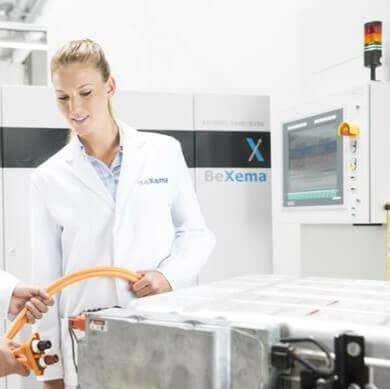 July 2, 2021
Effective July 2, 2021, HORIBA Europe GmbH (Germany), acquire 100 percent of the shares in BeXema GmbH (Germany). Aquin acted as the exclusive M&A advisor to BeXema in this transaction.
BeXema, based in Barleben, Germany, is active within the automotive testing and energy sectors and focuses on innovative battery and fuel cell applications. BeXema's product portfolio includes dynamic power electronics used in high-performance battery storage inverters, power sources for Power-to-X systems, high-voltage test equipment for fuel cells and batteries as well as E-Mobility solutions.
Through in-house development and production, BeXema is able to meet the challenges of modern E-mobility and renewable energies and successfully working with customers across many sectors of the industries, e.g. global OEMs and international research institutes.
With the sale, BeXema gains greater access to HORIBA's strong global network and sales activities and is better equipped for the increasing complexity and requirements of test solutions.
The HORIBA Group, listed on the Tokyo Stock Exchange with annual revenues of 1.4 billion euros in 2020, is a global leading supplier of measurement technology and systems for various fields ranging from automotive testing, process and environmental monitoring, in-vitro medical diagnostics, semiconductor manufacturing and metrology to scientific R&D and QC measurements.
Share This Story, Choose Your Platform!